Deprecated
: Non-static method K2HelperPermissions::setPermissions() should not be called statically, assuming $this from incompatible context in
/home/renatade/public_html/components/com_k2/k2.php
on line
17
Deprecated
: Non-static method JComponentHelper::getParams() should not be called statically, assuming $this from incompatible context in
/home/renatade/public_html/components/com_k2/helpers/permissions.php
on line
17
Deprecated
: Non-static method JFactory::getUser() should not be called statically, assuming $this from incompatible context in
/home/renatade/public_html/components/com_k2/helpers/permissions.php
on line
18
Deprecated
: Non-static method JFactory::getSession() should not be called statically, assuming $this from incompatible context in
/home/renatade/public_html/libraries/joomla/factory.php
on line
163
Deprecated
: Non-static method K2HelperPermissions::checkPermissions() should not be called statically, assuming $this from incompatible context in
/home/renatade/public_html/components/com_k2/k2.php
on line
18
Deprecated
: Non-static method JRequest::getCmd() should not be called statically, assuming $this from incompatible context in
/home/renatade/public_html/components/com_k2/helpers/permissions.php
on line
129
Deprecated
: Non-static method JRequest::getVar() should not be called statically, assuming $this from incompatible context in
/home/renatade/public_html/libraries/joomla/environment/request.php
on line
255
Deprecated
: Non-static method JRequest::_cleanVar() should not be called statically, assuming $this from incompatible context in
/home/renatade/public_html/libraries/joomla/environment/request.php
on line
134
Deprecated
: Non-static method JFilterInput::getInstance() should not be called statically, assuming $this from incompatible context in
/home/renatade/public_html/libraries/joomla/environment/request.php
on line
577
Deprecated
: Non-static method JRequest::getWord() should not be called statically, assuming $this from incompatible context in
/home/renatade/public_html/components/com_k2/k2.php
on line
20
Deprecated
: Non-static method JRequest::getVar() should not be called statically, assuming $this from incompatible context in
/home/renatade/public_html/libraries/joomla/environment/request.php
on line
236
Deprecated
: Non-static method JRequest::_cleanVar() should not be called statically, assuming $this from incompatible context in
/home/renatade/public_html/libraries/joomla/environment/request.php
on line
134
Deprecated
: Non-static method JFilterInput::getInstance() should not be called statically, assuming $this from incompatible context in
/home/renatade/public_html/libraries/joomla/environment/request.php
on line
577
Deprecated
: Non-static method JFile::exists() should not be called statically, assuming $this from incompatible context in
/home/renatade/public_html/components/com_k2/k2.php
on line
24
Deprecated
: Non-static method JPath::clean() should not be called statically, assuming $this from incompatible context in
/home/renatade/public_html/libraries/joomla/filesystem/file.php
on line
375
Deprecated
: Non-static method JModel::addIncludePath() should not be called statically, assuming $this from incompatible context in
/home/renatade/public_html/libraries/joomla/application/component/controller.php
on line
382
Deprecated
: Non-static method JPath::clean() should not be called statically, assuming $this from incompatible context in
/home/renatade/public_html/libraries/joomla/application/component/model.php
on line
253
Deprecated
: Non-static method JRequest::getWord() should not be called statically, assuming $this from incompatible context in
/home/renatade/public_html/components/com_k2/k2.php
on line
28
Deprecated
: Non-static method JRequest::getVar() should not be called statically, assuming $this from incompatible context in
/home/renatade/public_html/libraries/joomla/environment/request.php
on line
236
Deprecated
: Non-static method JRequest::_cleanVar() should not be called statically, assuming $this from incompatible context in
/home/renatade/public_html/libraries/joomla/environment/request.php
on line
134
Deprecated
: Non-static method JFilterInput::getInstance() should not be called statically, assuming $this from incompatible context in
/home/renatade/public_html/libraries/joomla/environment/request.php
on line
577
Deprecated
: Non-static method JModel::getInstance() should not be called statically, assuming $this from incompatible context in
/home/renatade/public_html/libraries/joomla/application/component/controller.php
on line
592
Deprecated
: Non-static method JPath::find() should not be called statically, assuming $this from incompatible context in
/home/renatade/public_html/libraries/joomla/application/component/model.php
on line
112
Deprecated
: Non-static method JModel::addIncludePath() should not be called statically, assuming $this from incompatible context in
/home/renatade/public_html/libraries/joomla/application/component/model.php
on line
113
Deprecated
: Non-static method JModel::_createFileName() should not be called statically, assuming $this from incompatible context in
/home/renatade/public_html/libraries/joomla/application/component/model.php
on line
114
Deprecated
: Non-static method JTable::addIncludePath() should not be called statically, assuming $this from incompatible context in
/home/renatade/public_html/components/com_k2/models/item.php
on line
15
Deprecated
: Non-static method JFactory::getDBO() should not be called statically, assuming $this from incompatible context in
/home/renatade/public_html/libraries/joomla/application/component/model.php
on line
83
Deprecated
: Non-static method JTable::addIncludePath() should not be called statically, assuming $this from incompatible context in
/home/renatade/public_html/libraries/joomla/application/component/model.php
on line
268
Deprecated
: Non-static method JFactory::getApplication() should not be called statically, assuming $this from incompatible context in
/home/renatade/public_html/libraries/joomla/application/component/controller.php
on line
356
Deprecated
: Non-static method JMenu::getInstance() should not be called statically, assuming $this from incompatible context in
/home/renatade/public_html/libraries/joomla/application/application.php
on line
705
Deprecated
: Non-static method JError::isError() should not be called statically, assuming $this from incompatible context in
/home/renatade/public_html/libraries/joomla/application/application.php
on line
706
Deprecated
: Non-static method JRequest::getWord() should not be called statically, assuming $this from incompatible context in
/home/renatade/public_html/components/com_k2/controllers/itemlist.php
on line
21
Deprecated
: Non-static method JRequest::getVar() should not be called statically, assuming $this from incompatible context in
/home/renatade/public_html/libraries/joomla/environment/request.php
on line
236
Deprecated
: Non-static method JRequest::_cleanVar() should not be called statically, assuming $this from incompatible context in
/home/renatade/public_html/libraries/joomla/environment/request.php
on line
151
Deprecated
: Non-static method JFilterInput::getInstance() should not be called statically, assuming $this from incompatible context in
/home/renatade/public_html/libraries/joomla/environment/request.php
on line
577
Deprecated
: Non-static method JFactory::getDocument() should not be called statically, assuming $this from incompatible context in
/home/renatade/public_html/components/com_k2/controllers/itemlist.php
on line
22
Deprecated
: Non-static method JPath::find() should not be called statically, assuming $this from incompatible context in
/home/renatade/public_html/libraries/joomla/application/component/controller.php
on line
627
Deprecated
: Non-static method JURI::base() should not be called statically, assuming $this from incompatible context in
/home/renatade/public_html/libraries/joomla/application/component/view.php
on line
178
Deprecated
: Non-static method JFactory::getUser() should not be called statically, assuming $this from incompatible context in
/home/renatade/public_html/components/com_k2/controllers/itemlist.php
on line
26
Deprecated
: Non-static method JFactory::getSession() should not be called statically, assuming $this from incompatible context in
/home/renatade/public_html/libraries/joomla/factory.php
on line
163
Deprecated
: Non-static method JFactory::getDocument() should not be called statically, assuming $this from incompatible context in
/home/renatade/public_html/libraries/joomla/application/component/controller.php
on line
287
Deprecated
: Non-static method JRequest::getCmd() should not be called statically, assuming $this from incompatible context in
/home/renatade/public_html/libraries/joomla/application/component/controller.php
on line
290
Deprecated
: Non-static method JRequest::getVar() should not be called statically, assuming $this from incompatible context in
/home/renatade/public_html/libraries/joomla/environment/request.php
on line
255
Deprecated
: Non-static method JRequest::_cleanVar() should not be called statically, assuming $this from incompatible context in
/home/renatade/public_html/libraries/joomla/environment/request.php
on line
134
Deprecated
: Non-static method JFilterInput::getInstance() should not be called statically, assuming $this from incompatible context in
/home/renatade/public_html/libraries/joomla/environment/request.php
on line
577
Deprecated
: Non-static method JRequest::getCmd() should not be called statically, assuming $this from incompatible context in
/home/renatade/public_html/libraries/joomla/application/component/controller.php
on line
291
Deprecated
: Non-static method JRequest::getVar() should not be called statically, assuming $this from incompatible context in
/home/renatade/public_html/libraries/joomla/environment/request.php
on line
255
Deprecated
: Non-static method JRequest::_cleanVar() should not be called statically, assuming $this from incompatible context in
/home/renatade/public_html/libraries/joomla/environment/request.php
on line
151
Deprecated
: Non-static method JFilterInput::getInstance() should not be called statically, assuming $this from incompatible context in
/home/renatade/public_html/libraries/joomla/environment/request.php
on line
577
Deprecated
: Non-static method JModel::getInstance() should not be called statically, assuming $this from incompatible context in
/home/renatade/public_html/libraries/joomla/application/component/controller.php
on line
592
Deprecated
: Non-static method JPath::find() should not be called statically, assuming $this from incompatible context in
/home/renatade/public_html/libraries/joomla/application/component/model.php
on line
112
Deprecated
: Non-static method JModel::addIncludePath() should not be called statically, assuming $this from incompatible context in
/home/renatade/public_html/libraries/joomla/application/component/model.php
on line
113
Deprecated
: Non-static method JModel::_createFileName() should not be called statically, assuming $this from incompatible context in
/home/renatade/public_html/libraries/joomla/application/component/model.php
on line
114
Deprecated
: Non-static method JTable::addIncludePath() should not be called statically, assuming $this from incompatible context in
/home/renatade/public_html/components/com_k2/models/itemlist.php
on line
15
Deprecated
: Non-static method JFactory::getDBO() should not be called statically, assuming $this from incompatible context in
/home/renatade/public_html/libraries/joomla/application/component/model.php
on line
83
Deprecated
: Non-static method JTable::addIncludePath() should not be called statically, assuming $this from incompatible context in
/home/renatade/public_html/libraries/joomla/application/component/model.php
on line
268
Deprecated
: Non-static method JFactory::getApplication() should not be called statically, assuming $this from incompatible context in
/home/renatade/public_html/libraries/joomla/application/component/controller.php
on line
356
Deprecated
: Non-static method JMenu::getInstance() should not be called statically, assuming $this from incompatible context in
/home/renatade/public_html/libraries/joomla/application/application.php
on line
705
Deprecated
: Non-static method JError::isError() should not be called statically, assuming $this from incompatible context in
/home/renatade/public_html/libraries/joomla/application/application.php
on line
706
Deprecated
: Non-static method JFactory::getCache() should not be called statically, assuming $this from incompatible context in
/home/renatade/public_html/libraries/joomla/application/component/controller.php
on line
307
Deprecated
: Non-static method JFactory::getConfig() should not be called statically, assuming $this from incompatible context in
/home/renatade/public_html/libraries/joomla/factory.php
on line
192
Deprecated
: Non-static method JCache::getInstance() should not be called statically, assuming $this from incompatible context in
/home/renatade/public_html/libraries/joomla/factory.php
on line
208
Deprecated
: Non-static method JRequest::getCmd() should not be called statically, assuming $this from incompatible context in
/home/renatade/public_html/libraries/joomla/cache/cache.php
on line
87
Deprecated
: Non-static method JRequest::getVar() should not be called statically, assuming $this from incompatible context in
/home/renatade/public_html/libraries/joomla/environment/request.php
on line
255
Deprecated
: Non-static method JRequest::_cleanVar() should not be called statically, assuming $this from incompatible context in
/home/renatade/public_html/libraries/joomla/environment/request.php
on line
151
Deprecated
: Non-static method JFilterInput::getInstance() should not be called statically, assuming $this from incompatible context in
/home/renatade/public_html/libraries/joomla/environment/request.php
on line
577
Deprecated
: Non-static method JRequest::getURI() should not be called statically, assuming $this from incompatible context in
/home/renatade/public_html/libraries/joomla/cache/handler/view.php
on line
148
Deprecated
: Non-static method JFactory::getURI() should not be called statically, assuming $this from incompatible context in
/home/renatade/public_html/libraries/joomla/environment/request.php
on line
51
Deprecated
: Non-static method JURI::getInstance() should not be called statically, assuming $this from incompatible context in
/home/renatade/public_html/libraries/joomla/factory.php
on line
403
Deprecated
: Non-static method JCacheStorage::getInstance() should not be called statically, assuming $this from incompatible context in
/home/renatade/public_html/libraries/joomla/cache/cache.php
on line
313
Deprecated
: Non-static method JFactory::getConfig() should not be called statically, assuming $this from incompatible context in
/home/renatade/public_html/libraries/joomla/cache/storage/file.php
on line
37
Deprecated
: Non-static method JError::isError() should not be called statically, assuming $this from incompatible context in
/home/renatade/public_html/libraries/joomla/cache/cache.php
on line
206
Deprecated
: Non-static method JFactory::getDocument() should not be called statically, assuming $this from incompatible context in
/home/renatade/public_html/libraries/joomla/cache/handler/view.php
on line
85
Deprecated
: Non-static method JFactory::getApplication() should not be called statically, assuming $this from incompatible context in
/home/renatade/public_html/components/com_k2/views/itemlist/view.html.php
on line
19
Deprecated
: Non-static method JComponentHelper::getParams() should not be called statically, assuming $this from incompatible context in
/home/renatade/public_html/components/com_k2/views/itemlist/view.html.php
on line
20
Deprecated
: Non-static method JRequest::getInt() should not be called statically, assuming $this from incompatible context in
/home/renatade/public_html/components/com_k2/views/itemlist/view.html.php
on line
22
Deprecated
: Non-static method JRequest::getVar() should not be called statically, assuming $this from incompatible context in
/home/renatade/public_html/libraries/joomla/environment/request.php
on line
179
Deprecated
: Non-static method JRequest::_cleanVar() should not be called statically, assuming $this from incompatible context in
/home/renatade/public_html/libraries/joomla/environment/request.php
on line
151
Deprecated
: Non-static method JFilterInput::getInstance() should not be called statically, assuming $this from incompatible context in
/home/renatade/public_html/libraries/joomla/environment/request.php
on line
577
Deprecated
: Non-static method JRequest::getWord() should not be called statically, assuming $this from incompatible context in
/home/renatade/public_html/components/com_k2/views/itemlist/view.html.php
on line
23
Deprecated
: Non-static method JRequest::getVar() should not be called statically, assuming $this from incompatible context in
/home/renatade/public_html/libraries/joomla/environment/request.php
on line
236
Deprecated
: Non-static method JRequest::_cleanVar() should not be called statically, assuming $this from incompatible context in
/home/renatade/public_html/libraries/joomla/environment/request.php
on line
134
Deprecated
: Non-static method JFilterInput::getInstance() should not be called statically, assuming $this from incompatible context in
/home/renatade/public_html/libraries/joomla/environment/request.php
on line
577
Deprecated
: Non-static method JRequest::getWord() should not be called statically, assuming $this from incompatible context in
/home/renatade/public_html/components/com_k2/views/itemlist/view.html.php
on line
24
Deprecated
: Non-static method JRequest::getVar() should not be called statically, assuming $this from incompatible context in
/home/renatade/public_html/libraries/joomla/environment/request.php
on line
236
Deprecated
: Non-static method JRequest::_cleanVar() should not be called statically, assuming $this from incompatible context in
/home/renatade/public_html/libraries/joomla/environment/request.php
on line
134
Deprecated
: Non-static method JFilterInput::getInstance() should not be called statically, assuming $this from incompatible context in
/home/renatade/public_html/libraries/joomla/environment/request.php
on line
577
Deprecated
: Non-static method K2HelperPermissions::canAddItem() should not be called statically, assuming $this from incompatible context in
/home/renatade/public_html/components/com_k2/views/itemlist/view.html.php
on line
27
Deprecated
: Non-static method JFactory::getUser() should not be called statically, assuming $this from incompatible context in
/home/renatade/public_html/components/com_k2/helpers/permissions.php
on line
250
Deprecated
: Non-static method JFactory::getSession() should not be called statically, assuming $this from incompatible context in
/home/renatade/public_html/libraries/joomla/factory.php
on line
163
Deprecated
: Non-static method JFactory::getACL() should not be called statically, assuming $this from incompatible context in
/home/renatade/public_html/libraries/joomla/user/user.php
on line
260
Deprecated
: Non-static method JFactory::getDBO() should not be called statically, assuming $this from incompatible context in
/home/renatade/public_html/components/com_k2/helpers/permissions.php
on line
255
Deprecated
: Non-static method JFactory::getACL() should not be called statically, assuming $this from incompatible context in
/home/renatade/public_html/libraries/joomla/user/user.php
on line
260
Deprecated
: Non-static method JRequest::getInt() should not be called statically, assuming $this from incompatible context in
/home/renatade/public_html/components/com_k2/views/itemlist/view.html.php
on line
130
Deprecated
: Non-static method JRequest::getVar() should not be called statically, assuming $this from incompatible context in
/home/renatade/public_html/libraries/joomla/environment/request.php
on line
179
Deprecated
: Non-static method JRequest::_cleanVar() should not be called statically, assuming $this from incompatible context in
/home/renatade/public_html/libraries/joomla/environment/request.php
on line
134
Deprecated
: Non-static method JFilterInput::getInstance() should not be called statically, assuming $this from incompatible context in
/home/renatade/public_html/libraries/joomla/environment/request.php
on line
577
Deprecated
: Non-static method JFactory::getUser() should not be called statically, assuming $this from incompatible context in
/home/renatade/public_html/components/com_k2/views/itemlist/view.html.php
on line
131
Deprecated
: Non-static method JUser::getInstance() should not be called statically, assuming $this from incompatible context in
/home/renatade/public_html/libraries/joomla/factory.php
on line
171
Deprecated
: Non-static method JTable::getInstance() should not be called statically, assuming $this from incompatible context in
/home/renatade/public_html/libraries/joomla/user/user.php
on line
366
Deprecated
: Non-static method JPath::find() should not be called statically, assuming $this from incompatible context in
/home/renatade/public_html/libraries/joomla/database/table.php
on line
91
Deprecated
: Non-static method JTable::addIncludePath() should not be called statically, assuming $this from incompatible context in
/home/renatade/public_html/libraries/joomla/database/table.php
on line
91
Deprecated
: Non-static method JFactory::getDBO() should not be called statically, assuming $this from incompatible context in
/home/renatade/public_html/libraries/joomla/database/table.php
on line
112
Deprecated
: Non-static method JRegistryFormat::getInstance() should not be called statically, assuming $this from incompatible context in
/home/renatade/public_html/libraries/joomla/registry/registry.php
on line
373
Deprecated
: Non-static method JFilterInput::clean() should not be called statically, assuming $this from incompatible context in
/home/renatade/public_html/libraries/joomla/registry/format.php
on line
45
Deprecated
: Non-static method JFactory::getDBO() should not be called statically, assuming $this from incompatible context in
/home/renatade/public_html/components/com_k2/models/itemlist.php
on line
560
Deprecated
: Non-static method JRequest::getInt() should not be called statically, assuming $this from incompatible context in
/home/renatade/public_html/components/com_k2/models/itemlist.php
on line
562
Deprecated
: Non-static method JRequest::getVar() should not be called statically, assuming $this from incompatible context in
/home/renatade/public_html/libraries/joomla/environment/request.php
on line
179
Deprecated
: Non-static method JRequest::_cleanVar() should not be called statically, assuming $this from incompatible context in
/home/renatade/public_html/libraries/joomla/environment/request.php
on line
134
Deprecated
: Non-static method JFilterInput::getInstance() should not be called statically, assuming $this from incompatible context in
/home/renatade/public_html/libraries/joomla/environment/request.php
on line
577
Deprecated
: Non-static method K2HelperUtilities::getAvatar() should not be called statically, assuming $this from incompatible context in
/home/renatade/public_html/components/com_k2/views/itemlist/view.html.php
on line
142
Deprecated
: Non-static method JComponentHelper::getParams() should not be called statically, assuming $this from incompatible context in
/home/renatade/public_html/components/com_k2/helpers/utilities.php
on line
19
Deprecated
: Non-static method JFactory::getDBO() should not be called statically, assuming $this from incompatible context in
/home/renatade/public_html/components/com_k2/helpers/utilities.php
on line
41
Deprecated
: Non-static method JURI::root() should not be called statically, assuming $this from incompatible context in
/home/renatade/public_html/components/com_k2/helpers/utilities.php
on line
47
Deprecated
: Non-static method JDispatcher::getInstance() should not be called statically, assuming $this from incompatible context in
/home/renatade/public_html/components/com_k2/views/itemlist/view.html.php
on line
148
Deprecated
: Non-static method JPluginHelper::importPlugin() should not be called statically, assuming $this from incompatible context in
/home/renatade/public_html/components/com_k2/views/itemlist/view.html.php
on line
149
Deprecated
: Non-static method JPluginHelper::_load() should not be called statically, assuming $this from incompatible context in
/home/renatade/public_html/libraries/joomla/plugin/helper.php
on line
92
Deprecated
: Non-static method JFactory::getDBO() should not be called statically, assuming $this from incompatible context in
/home/renatade/public_html/components/com_k2/views/itemlist/view.html.php
on line
158
Deprecated
: Non-static method JFactory::getDate() should not be called statically, assuming $this from incompatible context in
/home/renatade/public_html/components/com_k2/views/itemlist/view.html.php
on line
160
Deprecated
: Non-static method JFactory::getLanguage() should not be called statically, assuming $this from incompatible context in
/home/renatade/public_html/libraries/joomla/factory.php
on line
427
Deprecated
: Non-static method JRequest::setVar() should not be called statically, assuming $this from incompatible context in
/home/renatade/public_html/components/com_k2/views/itemlist/view.html.php
on line
238
Deprecated
: Non-static method JFactory::getUser() should not be called statically, assuming $this from incompatible context in
/home/renatade/public_html/components/com_k2/models/itemlist.php
on line
21
Deprecated
: Non-static method JFactory::getSession() should not be called statically, assuming $this from incompatible context in
/home/renatade/public_html/libraries/joomla/factory.php
on line
163
Deprecated
: Non-static method JFactory::getDBO() should not be called statically, assuming $this from incompatible context in
/home/renatade/public_html/components/com_k2/models/itemlist.php
on line
23
Deprecated
: Non-static method JComponentHelper::getParams() should not be called statically, assuming $this from incompatible context in
/home/renatade/public_html/components/com_k2/models/itemlist.php
on line
24
Deprecated
: Non-static method JRequest::getInt() should not be called statically, assuming $this from incompatible context in
/home/renatade/public_html/components/com_k2/models/itemlist.php
on line
25
Deprecated
: Non-static method JRequest::getVar() should not be called statically, assuming $this from incompatible context in
/home/renatade/public_html/libraries/joomla/environment/request.php
on line
179
Deprecated
: Non-static method JRequest::_cleanVar() should not be called statically, assuming $this from incompatible context in
/home/renatade/public_html/libraries/joomla/environment/request.php
on line
151
Deprecated
: Non-static method JFilterInput::getInstance() should not be called statically, assuming $this from incompatible context in
/home/renatade/public_html/libraries/joomla/environment/request.php
on line
577
Deprecated
: Non-static method JRequest::getInt() should not be called statically, assuming $this from incompatible context in
/home/renatade/public_html/components/com_k2/models/itemlist.php
on line
26
Deprecated
: Non-static method JRequest::getVar() should not be called statically, assuming $this from incompatible context in
/home/renatade/public_html/libraries/joomla/environment/request.php
on line
179
Deprecated
: Non-static method JRequest::_cleanVar() should not be called statically, assuming $this from incompatible context in
/home/renatade/public_html/libraries/joomla/environment/request.php
on line
134
Deprecated
: Non-static method JFilterInput::getInstance() should not be called statically, assuming $this from incompatible context in
/home/renatade/public_html/libraries/joomla/environment/request.php
on line
577
Deprecated
: Non-static method JRequest::getCmd() should not be called statically, assuming $this from incompatible context in
/home/renatade/public_html/components/com_k2/models/itemlist.php
on line
27
Deprecated
: Non-static method JRequest::getVar() should not be called statically, assuming $this from incompatible context in
/home/renatade/public_html/libraries/joomla/environment/request.php
on line
255
Deprecated
: Non-static method JRequest::_cleanVar() should not be called statically, assuming $this from incompatible context in
/home/renatade/public_html/libraries/joomla/environment/request.php
on line
134
Deprecated
: Non-static method JFilterInput::getInstance() should not be called statically, assuming $this from incompatible context in
/home/renatade/public_html/libraries/joomla/environment/request.php
on line
577
Deprecated
: Non-static method JFactory::getDate() should not be called statically, assuming $this from incompatible context in
/home/renatade/public_html/components/com_k2/models/itemlist.php
on line
31
Deprecated
: Non-static method JFactory::getLanguage() should not be called statically, assuming $this from incompatible context in
/home/renatade/public_html/libraries/joomla/factory.php
on line
427
Deprecated
: Non-static method JRequest::getWord() should not be called statically, assuming $this from incompatible context in
/home/renatade/public_html/components/com_k2/models/itemlist.php
on line
35
Deprecated
: Non-static method JRequest::getVar() should not be called statically, assuming $this from incompatible context in
/home/renatade/public_html/libraries/joomla/environment/request.php
on line
236
Deprecated
: Non-static method JRequest::_cleanVar() should not be called statically, assuming $this from incompatible context in
/home/renatade/public_html/libraries/joomla/environment/request.php
on line
151
Deprecated
: Non-static method JFilterInput::getInstance() should not be called statically, assuming $this from incompatible context in
/home/renatade/public_html/libraries/joomla/environment/request.php
on line
577
Deprecated
: Non-static method JRequest::getInt() should not be called statically, assuming $this from incompatible context in
/home/renatade/public_html/components/com_k2/models/itemlist.php
on line
101
Deprecated
: Non-static method JRequest::getVar() should not be called statically, assuming $this from incompatible context in
/home/renatade/public_html/libraries/joomla/environment/request.php
on line
179
Deprecated
: Non-static method JRequest::_cleanVar() should not be called statically, assuming $this from incompatible context in
/home/renatade/public_html/libraries/joomla/environment/request.php
on line
134
Deprecated
: Non-static method JFilterInput::getInstance() should not be called statically, assuming $this from incompatible context in
/home/renatade/public_html/libraries/joomla/environment/request.php
on line
577
Deprecated
: Non-static method JFactory::getUser() should not be called statically, assuming $this from incompatible context in
/home/renatade/public_html/components/com_k2/models/itemlist.php
on line
270
Deprecated
: Non-static method JFactory::getSession() should not be called statically, assuming $this from incompatible context in
/home/renatade/public_html/libraries/joomla/factory.php
on line
163
Deprecated
: Non-static method JFactory::getDBO() should not be called statically, assuming $this from incompatible context in
/home/renatade/public_html/components/com_k2/models/itemlist.php
on line
272
Deprecated
: Non-static method JComponentHelper::getParams() should not be called statically, assuming $this from incompatible context in
/home/renatade/public_html/components/com_k2/models/itemlist.php
on line
273
Deprecated
: Non-static method JRequest::getCmd() should not be called statically, assuming $this from incompatible context in
/home/renatade/public_html/components/com_k2/models/itemlist.php
on line
274
Deprecated
: Non-static method JRequest::getVar() should not be called statically, assuming $this from incompatible context in
/home/renatade/public_html/libraries/joomla/environment/request.php
on line
255
Deprecated
: Non-static method JRequest::_cleanVar() should not be called statically, assuming $this from incompatible context in
/home/renatade/public_html/libraries/joomla/environment/request.php
on line
134
Deprecated
: Non-static method JFilterInput::getInstance() should not be called statically, assuming $this from incompatible context in
/home/renatade/public_html/libraries/joomla/environment/request.php
on line
577
Deprecated
: Non-static method JFactory::getDate() should not be called statically, assuming $this from incompatible context in
/home/renatade/public_html/components/com_k2/models/itemlist.php
on line
279
Deprecated
: Non-static method JFactory::getLanguage() should not be called statically, assuming $this from incompatible context in
/home/renatade/public_html/libraries/joomla/factory.php
on line
427
Deprecated
: Non-static method JRequest::getInt() should not be called statically, assuming $this from incompatible context in
/home/renatade/public_html/components/com_k2/models/itemlist.php
on line
337
Deprecated
: Non-static method JRequest::getVar() should not be called statically, assuming $this from incompatible context in
/home/renatade/public_html/libraries/joomla/environment/request.php
on line
179
Deprecated
: Non-static method JRequest::_cleanVar() should not be called statically, assuming $this from incompatible context in
/home/renatade/public_html/libraries/joomla/environment/request.php
on line
134
Deprecated
: Non-static method JFilterInput::getInstance() should not be called statically, assuming $this from incompatible context in
/home/renatade/public_html/libraries/joomla/environment/request.php
on line
577
Deprecated
: Non-static method JFactory::getUser() should not be called statically, assuming $this from incompatible context in
/home/renatade/public_html/components/com_k2/views/itemlist/view.html.php
on line
255
Deprecated
: Non-static method JFactory::getSession() should not be called statically, assuming $this from incompatible context in
/home/renatade/public_html/libraries/joomla/factory.php
on line
163
Deprecated
: Non-static method JFactory::getCache() should not be called statically, assuming $this from incompatible context in
/home/renatade/public_html/components/com_k2/views/itemlist/view.html.php
on line
256
Deprecated
: Non-static method JFactory::getConfig() should not be called statically, assuming $this from incompatible context in
/home/renatade/public_html/libraries/joomla/factory.php
on line
192
Deprecated
: Non-static method JCache::getInstance() should not be called statically, assuming $this from incompatible context in
/home/renatade/public_html/libraries/joomla/factory.php
on line
208
Deprecated
: Non-static method JRequest::getCmd() should not be called statically, assuming $this from incompatible context in
/home/renatade/public_html/libraries/joomla/cache/cache.php
on line
87
Deprecated
: Non-static method JRequest::getVar() should not be called statically, assuming $this from incompatible context in
/home/renatade/public_html/libraries/joomla/environment/request.php
on line
255
Deprecated
: Non-static method JRequest::_cleanVar() should not be called statically, assuming $this from incompatible context in
/home/renatade/public_html/libraries/joomla/environment/request.php
on line
151
Deprecated
: Non-static method JFilterInput::getInstance() should not be called statically, assuming $this from incompatible context in
/home/renatade/public_html/libraries/joomla/environment/request.php
on line
577
Deprecated
: Non-static method JFactory::getDocument() should not be called statically, assuming $this from incompatible context in
/home/renatade/public_html/components/com_k2/views/itemlist/view.html.php
on line
295
Deprecated
: Non-static method JSite::getMenu() should not be called statically, assuming $this from incompatible context in
/home/renatade/public_html/components/com_k2/views/itemlist/view.html.php
on line
296
Deprecated
: Non-static method JApplication::getMenu() should not be called statically, assuming $this from incompatible context in
/home/renatade/public_html/includes/application.php
on line
345
Deprecated
: Non-static method JMenu::getInstance() should not be called statically, assuming $this from incompatible context in
/home/renatade/public_html/libraries/joomla/application/application.php
on line
705
Deprecated
: Non-static method JError::isError() should not be called statically, assuming $this from incompatible context in
/home/renatade/public_html/libraries/joomla/application/application.php
on line
706
Deprecated
: Non-static method JPathway::getInstance() should not be called statically, assuming $this from incompatible context in
/home/renatade/public_html/libraries/joomla/application/application.php
on line
682
Deprecated
: Non-static method JApplicationHelper::getClientInfo() should not be called statically, assuming $this from incompatible context in
/home/renatade/public_html/libraries/joomla/application/pathway.php
on line
75
Deprecated
: Non-static method JSite::getMenu() should not be called statically, assuming $this from incompatible context in
/home/renatade/public_html/includes/pathway.php
on line
34
Deprecated
: Non-static method JApplication::getMenu() should not be called statically, assuming $this from incompatible context in
/home/renatade/public_html/includes/application.php
on line
345
Deprecated
: Non-static method JMenu::getInstance() should not be called statically, assuming $this from incompatible context in
/home/renatade/public_html/libraries/joomla/application/application.php
on line
705
Deprecated
: Non-static method JError::isError() should not be called statically, assuming $this from incompatible context in
/home/renatade/public_html/libraries/joomla/application/application.php
on line
706
Deprecated
: Non-static method JFactory::getConfig() should not be called statically, assuming $this from incompatible context in
/home/renatade/public_html/components/com_k2/views/itemlist/view.html.php
on line
335
Deprecated
: Non-static method JSite::getMenu() should not be called statically, assuming $this from incompatible context in
/home/renatade/public_html/components/com_k2/views/itemlist/view.html.php
on line
336
Deprecated
: Non-static method JApplication::getMenu() should not be called statically, assuming $this from incompatible context in
/home/renatade/public_html/includes/application.php
on line
345
Deprecated
: Non-static method JMenu::getInstance() should not be called statically, assuming $this from incompatible context in
/home/renatade/public_html/libraries/joomla/application/application.php
on line
705
Deprecated
: Non-static method JError::isError() should not be called statically, assuming $this from incompatible context in
/home/renatade/public_html/libraries/joomla/application/application.php
on line
706
Deprecated
: Non-static method JRoute::_() should not be called statically, assuming $this from incompatible context in
/home/renatade/public_html/components/com_k2/views/itemlist/view.html.php
on line
352
Deprecated
: Non-static method JFactory::getApplication() should not be called statically, assuming $this from incompatible context in
/home/renatade/public_html/libraries/joomla/methods.php
on line
41
Deprecated
: Non-static method JFactory::getConfig() should not be called statically, assuming $this from incompatible context in
/home/renatade/public_html/includes/application.php
on line
372
Deprecated
: Non-static method JRouter::getInstance() should not be called statically, assuming $this from incompatible context in
/home/renatade/public_html/libraries/joomla/application/application.php
on line
659
Deprecated
: Non-static method JError::isError() should not be called statically, assuming $this from incompatible context in
/home/renatade/public_html/libraries/joomla/application/application.php
on line
660
Deprecated
: Non-static method JURI::buildQuery() should not be called statically, assuming $this from incompatible context in
/home/renatade/public_html/libraries/joomla/application/router.php
on line
374
Deprecated
: Non-static method JSite::getMenu() should not be called statically, assuming $this from incompatible context in
/home/renatade/public_html/includes/router.php
on line
419
Deprecated
: Non-static method JApplication::getMenu() should not be called statically, assuming $this from incompatible context in
/home/renatade/public_html/includes/application.php
on line
345
Deprecated
: Non-static method JMenu::getInstance() should not be called statically, assuming $this from incompatible context in
/home/renatade/public_html/libraries/joomla/application/application.php
on line
705
Deprecated
: Non-static method JError::isError() should not be called statically, assuming $this from incompatible context in
/home/renatade/public_html/libraries/joomla/application/application.php
on line
706
Deprecated
: Non-static method JFactory::getApplication() should not be called statically, assuming $this from incompatible context in
/home/renatade/public_html/includes/router.php
on line
401
Deprecated
: Non-static method JSite::getMenu() should not be called statically, assuming $this from incompatible context in
/home/renatade/public_html/includes/router.php
on line
295
Deprecated
: Non-static method JApplication::getMenu() should not be called statically, assuming $this from incompatible context in
/home/renatade/public_html/includes/application.php
on line
345
Deprecated
: Non-static method JMenu::getInstance() should not be called statically, assuming $this from incompatible context in
/home/renatade/public_html/libraries/joomla/application/application.php
on line
705
Deprecated
: Non-static method JError::isError() should not be called statically, assuming $this from incompatible context in
/home/renatade/public_html/libraries/joomla/application/application.php
on line
706
Deprecated
: Non-static method JFactory::getApplication() should not be called statically, assuming $this from incompatible context in
/home/renatade/public_html/includes/router.php
on line
90
Deprecated
: Non-static method JFactory::getConfig() should not be called statically, assuming $this from incompatible context in
/home/renatade/public_html/libraries/joomla/application/application.php
on line
382
Deprecated
: Non-static method JURI::base() should not be called statically, assuming $this from incompatible context in
/home/renatade/public_html/includes/router.php
on line
109
Deprecated
: Non-static method JRoute::_() should not be called statically, assuming $this from incompatible context in
/home/renatade/public_html/components/com_k2/views/itemlist/view.html.php
on line
358
Deprecated
: Non-static method JFactory::getApplication() should not be called statically, assuming $this from incompatible context in
/home/renatade/public_html/libraries/joomla/methods.php
on line
41
Deprecated
: Non-static method JFactory::getConfig() should not be called statically, assuming $this from incompatible context in
/home/renatade/public_html/includes/application.php
on line
372
Deprecated
: Non-static method JRouter::getInstance() should not be called statically, assuming $this from incompatible context in
/home/renatade/public_html/libraries/joomla/application/application.php
on line
659
Deprecated
: Non-static method JError::isError() should not be called statically, assuming $this from incompatible context in
/home/renatade/public_html/libraries/joomla/application/application.php
on line
660
Deprecated
: Non-static method JURI::buildQuery() should not be called statically, assuming $this from incompatible context in
/home/renatade/public_html/libraries/joomla/application/router.php
on line
374
Deprecated
: Non-static method JSite::getMenu() should not be called statically, assuming $this from incompatible context in
/home/renatade/public_html/includes/router.php
on line
419
Deprecated
: Non-static method JApplication::getMenu() should not be called statically, assuming $this from incompatible context in
/home/renatade/public_html/includes/application.php
on line
345
Deprecated
: Non-static method JMenu::getInstance() should not be called statically, assuming $this from incompatible context in
/home/renatade/public_html/libraries/joomla/application/application.php
on line
705
Deprecated
: Non-static method JError::isError() should not be called statically, assuming $this from incompatible context in
/home/renatade/public_html/libraries/joomla/application/application.php
on line
706
Deprecated
: Non-static method JFactory::getApplication() should not be called statically, assuming $this from incompatible context in
/home/renatade/public_html/includes/router.php
on line
401
Deprecated
: Non-static method JSite::getMenu() should not be called statically, assuming $this from incompatible context in
/home/renatade/public_html/includes/router.php
on line
295
Deprecated
: Non-static method JApplication::getMenu() should not be called statically, assuming $this from incompatible context in
/home/renatade/public_html/includes/application.php
on line
345
Deprecated
: Non-static method JMenu::getInstance() should not be called statically, assuming $this from incompatible context in
/home/renatade/public_html/libraries/joomla/application/application.php
on line
705
Deprecated
: Non-static method JError::isError() should not be called statically, assuming $this from incompatible context in
/home/renatade/public_html/libraries/joomla/application/application.php
on line
706
Deprecated
: Non-static method JFactory::getApplication() should not be called statically, assuming $this from incompatible context in
/home/renatade/public_html/includes/router.php
on line
90
Deprecated
: Non-static method JFactory::getConfig() should not be called statically, assuming $this from incompatible context in
/home/renatade/public_html/libraries/joomla/application/application.php
on line
382
Deprecated
: Non-static method JURI::base() should not be called statically, assuming $this from incompatible context in
/home/renatade/public_html/includes/router.php
on line
109
Deprecated
: Non-static method JArrayHelper::toString() should not be called statically, assuming $this from incompatible context in
/home/renatade/public_html/libraries/joomla/document/html/html.php
on line
126
Deprecated
: Non-static method JRoute::_() should not be called statically, assuming $this from incompatible context in
/home/renatade/public_html/components/com_k2/views/itemlist/view.html.php
on line
360
Deprecated
: Non-static method JFactory::getApplication() should not be called statically, assuming $this from incompatible context in
/home/renatade/public_html/libraries/joomla/methods.php
on line
41
Deprecated
: Non-static method JFactory::getConfig() should not be called statically, assuming $this from incompatible context in
/home/renatade/public_html/includes/application.php
on line
372
Deprecated
: Non-static method JRouter::getInstance() should not be called statically, assuming $this from incompatible context in
/home/renatade/public_html/libraries/joomla/application/application.php
on line
659
Deprecated
: Non-static method JError::isError() should not be called statically, assuming $this from incompatible context in
/home/renatade/public_html/libraries/joomla/application/application.php
on line
660
Deprecated
: Non-static method JURI::buildQuery() should not be called statically, assuming $this from incompatible context in
/home/renatade/public_html/libraries/joomla/application/router.php
on line
374
Deprecated
: Non-static method JSite::getMenu() should not be called statically, assuming $this from incompatible context in
/home/renatade/public_html/includes/router.php
on line
419
Deprecated
: Non-static method JApplication::getMenu() should not be called statically, assuming $this from incompatible context in
/home/renatade/public_html/includes/application.php
on line
345
Deprecated
: Non-static method JMenu::getInstance() should not be called statically, assuming $this from incompatible context in
/home/renatade/public_html/libraries/joomla/application/application.php
on line
705
Deprecated
: Non-static method JError::isError() should not be called statically, assuming $this from incompatible context in
/home/renatade/public_html/libraries/joomla/application/application.php
on line
706
Deprecated
: Non-static method JFactory::getApplication() should not be called statically, assuming $this from incompatible context in
/home/renatade/public_html/includes/router.php
on line
401
Deprecated
: Non-static method JSite::getMenu() should not be called statically, assuming $this from incompatible context in
/home/renatade/public_html/includes/router.php
on line
295
Deprecated
: Non-static method JApplication::getMenu() should not be called statically, assuming $this from incompatible context in
/home/renatade/public_html/includes/application.php
on line
345
Deprecated
: Non-static method JMenu::getInstance() should not be called statically, assuming $this from incompatible context in
/home/renatade/public_html/libraries/joomla/application/application.php
on line
705
Deprecated
: Non-static method JError::isError() should not be called statically, assuming $this from incompatible context in
/home/renatade/public_html/libraries/joomla/application/application.php
on line
706
Deprecated
: Non-static method JFactory::getApplication() should not be called statically, assuming $this from incompatible context in
/home/renatade/public_html/includes/router.php
on line
90
Deprecated
: Non-static method JFactory::getConfig() should not be called statically, assuming $this from incompatible context in
/home/renatade/public_html/libraries/joomla/application/application.php
on line
382
Deprecated
: Non-static method JURI::base() should not be called statically, assuming $this from incompatible context in
/home/renatade/public_html/includes/router.php
on line
109
Deprecated
: Non-static method JArrayHelper::toString() should not be called statically, assuming $this from incompatible context in
/home/renatade/public_html/libraries/joomla/document/html/html.php
on line
126
Deprecated
: Non-static method JPath::find() should not be called statically, assuming $this from incompatible context in
/home/renatade/public_html/libraries/joomla/application/component/view.php
on line
547
Deprecated
: Non-static method JError::isError() should not be called statically, assuming $this from incompatible context in
/home/renatade/public_html/libraries/joomla/application/component/view.php
on line
193
Deprecated
: Non-static method JFactory::getUser() should not be called statically, assuming $this from incompatible context in
/home/renatade/public_html/templates/rd/html/com_k2/templates/user.php
on line
14
Deprecated
: Non-static method JFactory::getSession() should not be called statically, assuming $this from incompatible context in
/home/renatade/public_html/libraries/joomla/factory.php
on line
163
co je forskolin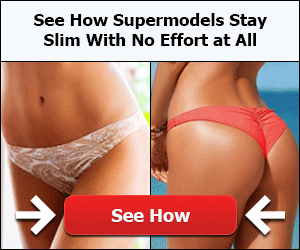 pure natural forskolin rated best
A nutritionally balanced meal will help your body stay healthy as you reduce the calories and shed pounds. So how's it supposed to do this and is there any proof that they does in fact work?
is forskolin extract safe
Aristotle said, "Become by doing." You may not see the end of the path. You may wonder if you get it in you carry out it. But, with each step forward, you build your skills for the quest. Doors open. Possibilities are uncovered. You draw in new ideas. Inspiration and intuition grow more muscular. What does he really mean by this? These mistakes can often be a great tool for you to use as information and feedback regarding your blocks to success any kind of endeavour and what is working for you exactly what is never ever. If something can be a really big stumbling block you together with your coach both adjust your steps requirements a needed change of pace or bring from a new process to get you past the block have got to your success. Like many consumer appliances, rice cookers have made major headways in relation to technological production. A simple electric one with an "on and off" button has evolved into one with human artificial intelligence. It now can think like us and process logic like us, maybe does even much better than me.
The Hcg diet drop free
pure garcinia cambogia free trial offer
program allows a lot of people drop pounds more today, probably up to a few pounds . If a person follows the Hcg diet protocol program and eating the actual foods, she can easily assume that he / she is place to shed some pounds without fail additionally keep the off for too long. HCG What does is increase your bodys metabolism rate and helps release stored body extra weight. The stored body fat will then be used to generate energy, and also the result is shedding your weight almost instantly. You watch the relationship between what you eat, and also the weight you have has much more to use the cycles of glucose levels content with your blood stream that many had comprehended. While calories still count, the trigger to weight gain and loss is now clearly understood to be a matter of how fast your body burns the carbohydrates consume. Some burn quickly, others slowly. If your blood is simply sweet with sugars, automatic processes in your body shove the excess sugar in to the fat banking institutions. These three things work because these kinds of are the three things all of us have always done, and they'll unlikely never change. Below I can have why they matter so much, which without even one of them, you will not have the vitality to enjoy life during it was meant to be enjoyed. These hints will help get you soon on your way your weight loss goals, but those who are really serious about learning how drop 10 pounds in 2 weeks, learn a lot more the diet millions are raving about . . are.
review forskolin belly buster
does pure forskolin extract really work
how does forskolin help with weight loss
how much is forskolin
forskolin 30 day free trial

Deprecated: Non-static method JText::_() should not be called statically, assuming $this from incompatible context in /home/renatade/public_html/templates/rd/html/com_k2/templates/user.php on line 67

Deprecated: Non-static method JFactory::getLanguage() should not be called statically, assuming $this from incompatible context in /home/renatade/public_html/libraries/joomla/methods.php on line 120
Website URL:
Deprecated
: Non-static method JPathway::getInstance() should not be called statically, assuming $this from incompatible context in
/home/renatade/public_html/libraries/joomla/application/application.php
on line
682
Deprecated
: Non-static method JError::isError() should not be called statically, assuming $this from incompatible context in
/home/renatade/public_html/libraries/joomla/application/application.php
on line
683
Testimonials